Eric Carles' children's book 'The Very Hungry Caterpillar' has been a popular choice for classroom, party and playroom decorations for decades. With our Make a Caterpillar Lantern Pack you can now make your very own colourful caterpillar display in minutes!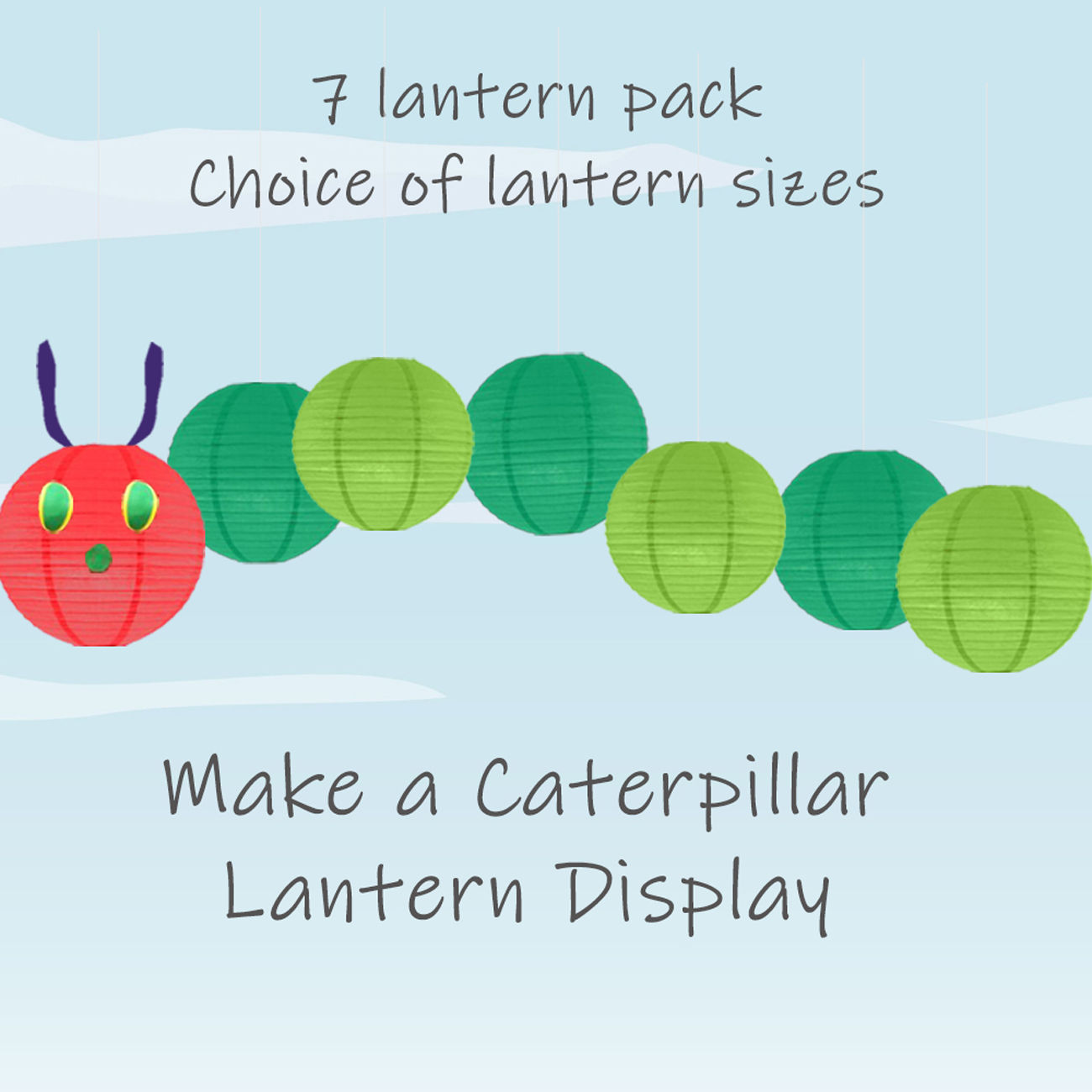 Whether you are decorating for parties, classrooms, children's rooms, playrooms, nurseries or library corners our 7 lantern pack makes creating your very own caterpillar display a breeze! It even comes with 100m clear hanging lantern line so that you can suspend your creation above party food, from classroom ceilings or over book corners making it look like your caterpillar is floating in the air!
We've included pretty much everything you need ... you just have to make your own eyes, nose and antenna - though we've included a template to make it really simple!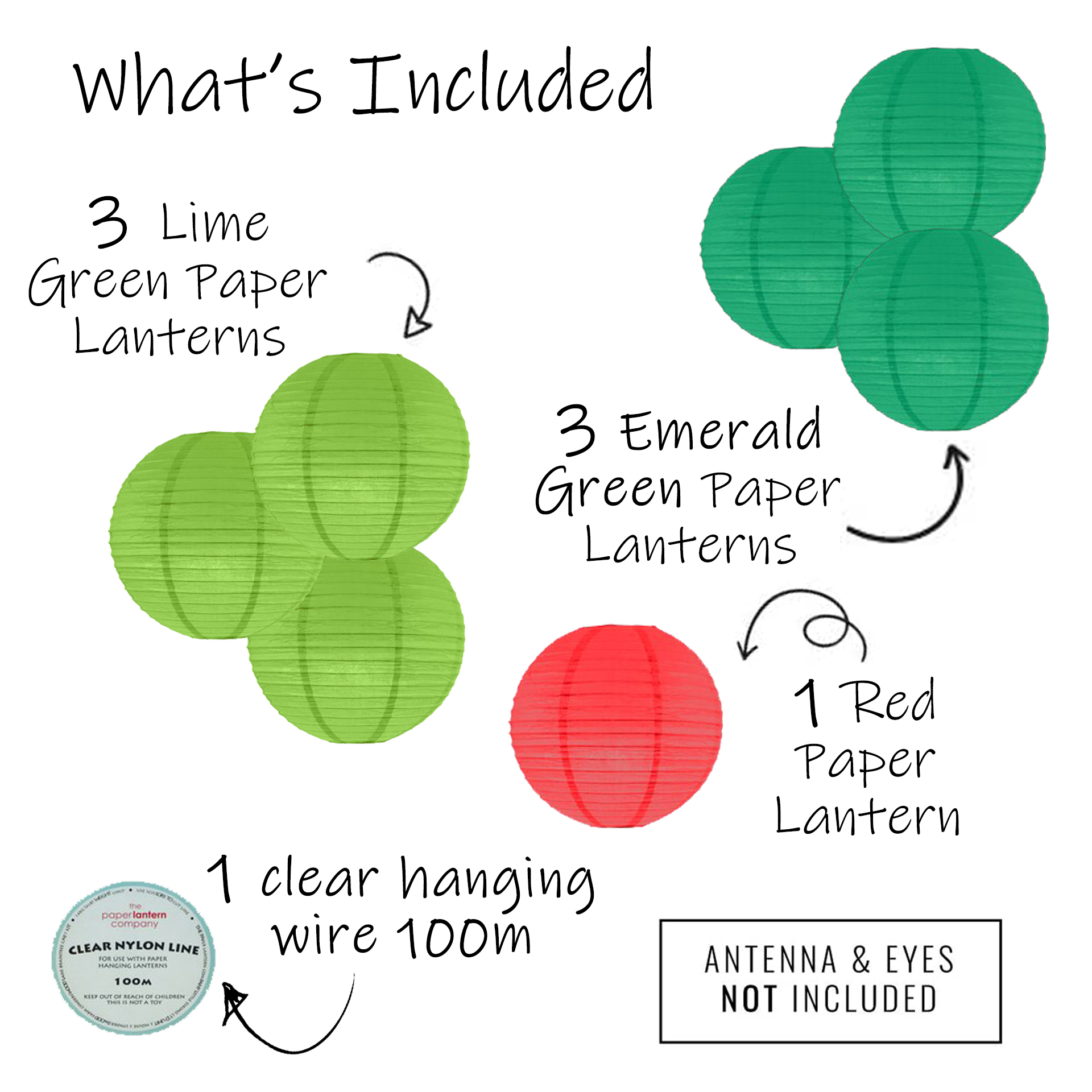 Use the red lantern to make the head... add eyes, nose and antenna, however you choose, to give your caterpillar his own personality. Our eyes and nose template makes it really simple and you can stick them on using glue or double-sided tape.
Alternate the Emerald Green and Lime Green Lanterns to create the body. By hanging them at different heights you can create the effect that your caterpillar is crawling along! You can even add little feet if you like! One of our customers sent us a fab picture of their creation complete with odd socks for feet which we thought was a great idea!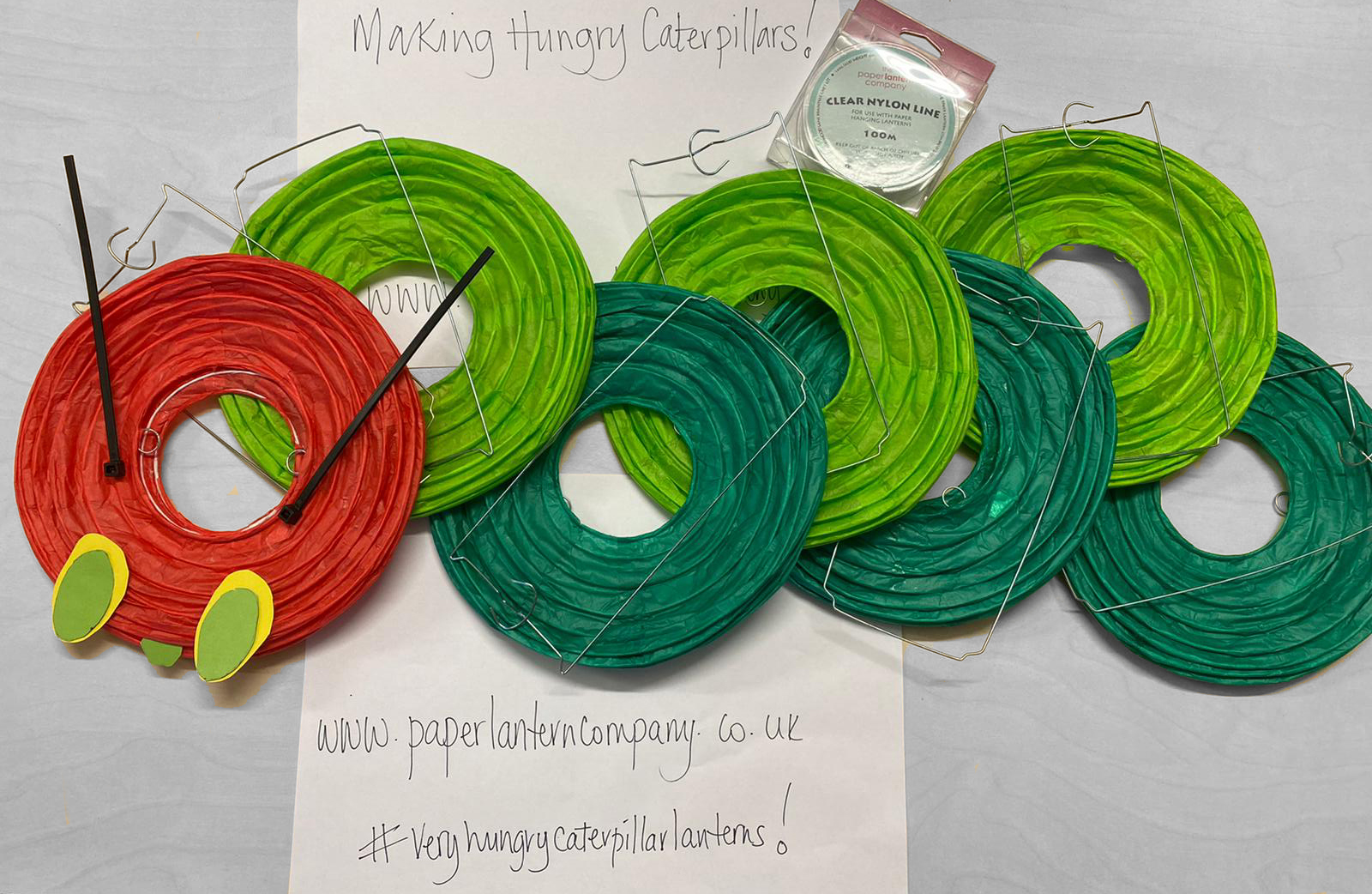 The lanterns come with instructions on how to put them up and you can choose from 8" or 12" lanterns depending on the space you have available.
Your finished caterpillar will be around 4.7 feet (1.5M) long with 8" lanterns; or 7 feet (2.1m) long with 12" lanterns.
12" lanterns are roughly football sized when expanded. We used 8" lanterns and added eyes and a nose using yellow and green card and black cable ties for the antenna! In total it took us about 15 minutes from start to finish to create! Don't forget to send us your pictures or tag us in on instagram or facebook